Oh, The Books We'll Read!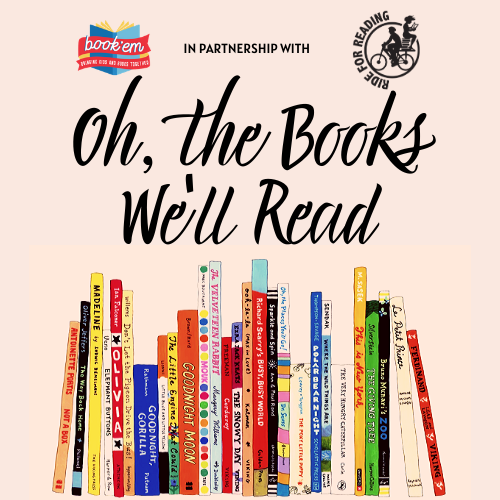 During the COVID-19 pandemic, Book'em is still committed keeping kids reading. With that in mind, we are launching our virtual read aloud program "Oh, the Books We'll Read!" With help from community partners, local volunteers, and some fun books, we will be posting videos that kids can enjoy no matter where they are. Check out our playlist of YouTube videos and our blog to stay up-to-date and discover more resources parents can use at home during this time. We hope you enjoy and keep reading! If you are interested in recording a read aloud video, please email Melissa at melissa@bookem-kids.org.
Interested in becoming a Virtual Reader? Please click the button to the right and fill out the Virtual Reader Application!