Our Programs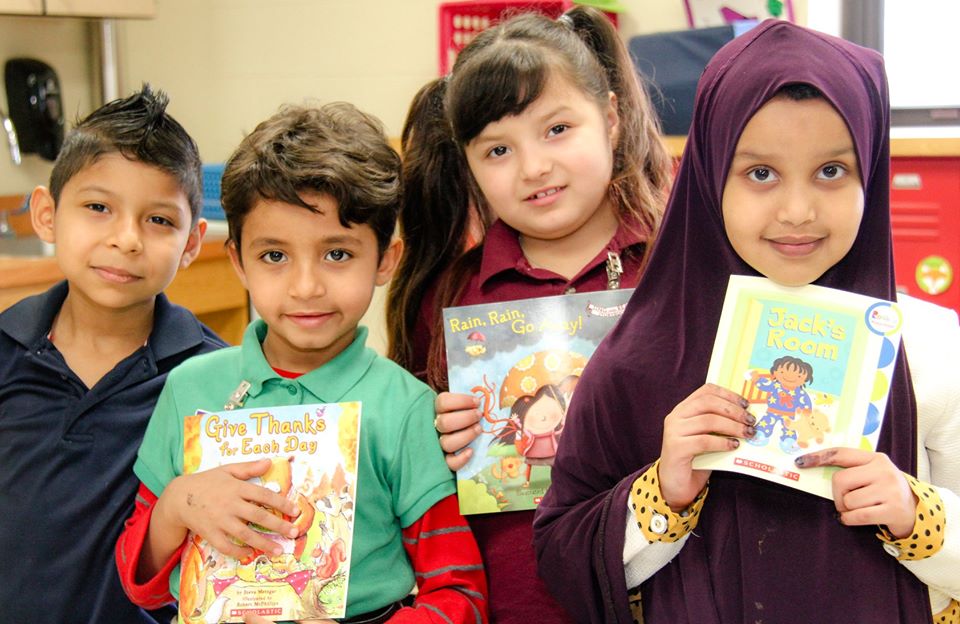 ---
Reading Is Fundamental
In 2006, Book'em joined forces with Reading Is Fundamental (RIF), the largest children's literacy organization in the United States. Today, Book'em administers the RIF program in 17 Title I Metro Nashville elementary schools and is working to be able to serve more schools in the future. Each classroom is visited by a volunteer reader five times throughout the school year, during which the reader engages the students through interactive reading. At the end of each visit, students each pick their own book to keep and enjoy at home.  Locally, the RIF program now serves over 4,000 children a year through a network of more than 275 volunteers, distributing 18,000+ books annually.
---
Books for Nashville's Kids
Through our Books for Nashville's Kids (BFNK) book distribution program, Book'em provides a unique service to our Nashville community — providing thousands of books to organizations that serve underprivileged youth (ages 0-18). Book'em partners with Metro Nashville Public Schools, Habitat for Humanity, Metro Public Health Department, Davidson County Juvenile Court, and more than 150 other organizations to get books into the hands of kids who need them. A branch of the Books for Nashville's Kids program, our Little Libraries program places collections of books into community spaces such as barbershops, laundromats, churches, after-school programs, and other spaces where access to books is limited. Between RIF and BFNK, Book'em now distributes over 90,000 books annually.
---
Ready for Reading
Our Ready for Reading program places reading volunteers in local preschools and early learning centers. These reading volunteers act as reading role models. Our reading volunteers read on a weekly or bi-weekly basis - one-on-one, to small groups of children or to an entire classroom. The weekly schedule allows the children to get to know the volunteers well and anticipate their visits with excitement. Story time training is provided to aid the volunteers in having a successful experience with the children.
---
Read Me Day Celebrations
Each year Book'em organizes Read Me Day events, special celebrations of reading in four Metro elementary schools. These involve a "pep rally for reading," story time with volunteer readers from the community, and each student going home with a new book that day. These celebrations highlight the value of literacy and create a memorable experience that helps children build a love for reading and books.
Read Me Day was started in 1986 by Frankie DeWees, a teacher at East Hickman Elementary School in Lyles, Tennessee, to celebrate the importance of reading. The event was called "Read Me Day" because students, teachers, and visiting readers were invited to wear a shirt, cap, or pin with a message on it so the children could "read the reader." Book'em has celebrated Read Me Day since 1990, growing it from a single day into four celebrations annually.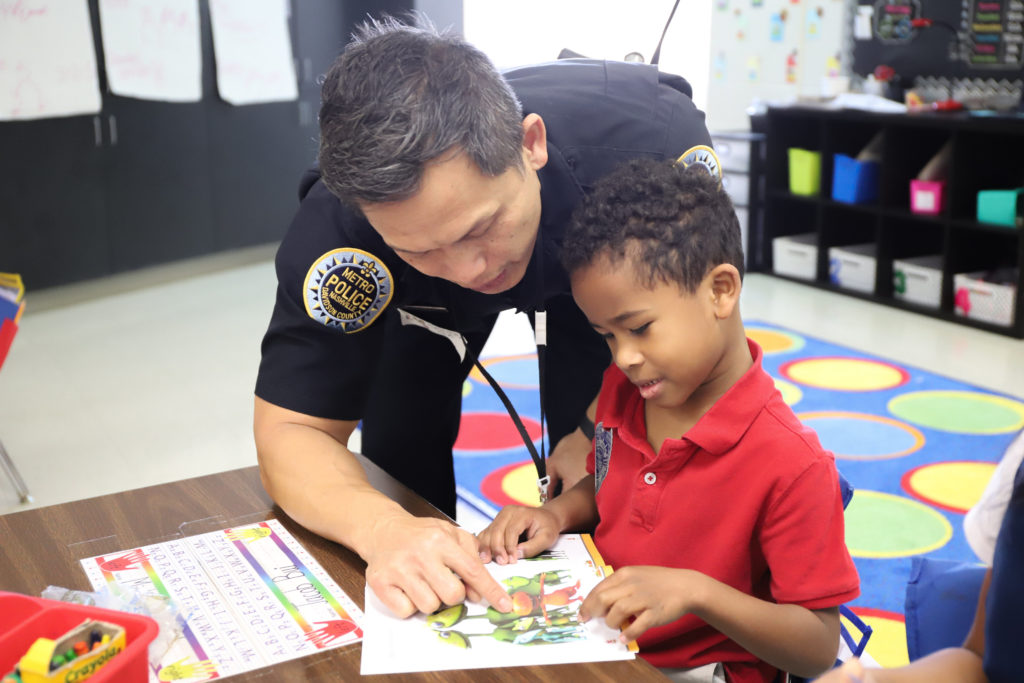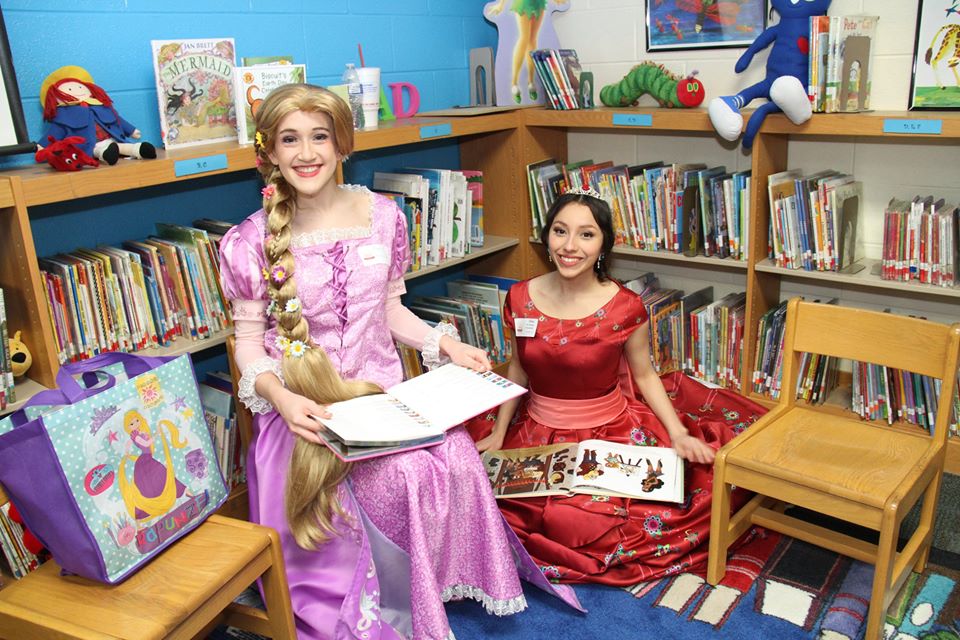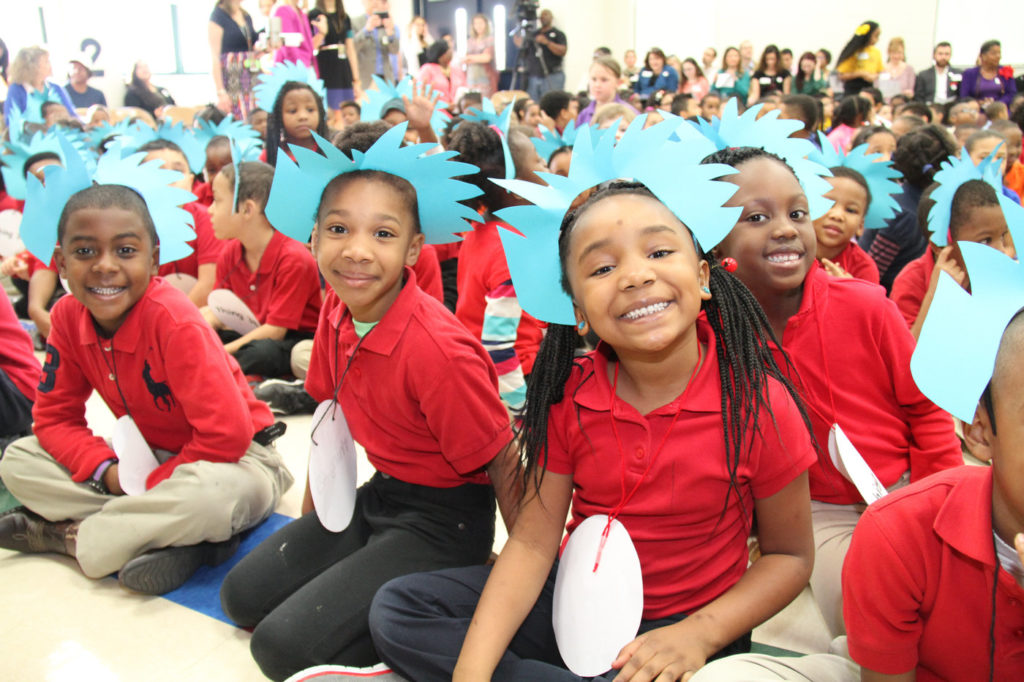 Photos © KPL Photography