About Book'em

---
Mission
The mission of Book'em is to create a more literate Nashville and ignite children's passion for reading through book ownership and enthusiastic volunteers. We envision a future in Nashville where all children own books and know first-hand the joy and value of reading.
---
History
Book'em began in 1989 when four women (Lee Fairbend, Karen Estevez-Gill, Georgeanne Chapman, and Ruth Ann Harnisch) united to find opportunities to assist the local chapter of Reading Is Fundamental in meeting its needs for books and volunteers. Books were collected and distributed through the Christmas Clearing Bureau (CCB). Over 30 years later, many of Book'em's founders are still involved in helping bring books to kids.
The organization grew through the years, distributing tens of thousands of books annually and adding a reading program in early learning centers, Ready for Reading, which is still offered today. Book'em merged with Reading is Fundamental (RIF), the oldest literacy group in the Nashville area, in 2006. Today, Book'em administers the RIF program in 17 Title I Metro elementary schools. Each year Book'em organizes Read Me Day events, special celebrations of reading in four Metro elementary schools. These involve a "pep rally for reading," story time with volunteer readers from the community, and each student going home with a new book that day. These celebrations highlight the value of literacy and create a memorable experience that helps children build a love for reading and books. Through its Books for Nashville's Kids book distribution program, Book'em provides a unique service to our Nashville community — providing thousands of books to organizations that serve underprivileged youth (ages 0-18). Book'em partners with Metro Nashville Public Schools, Habitat for Humanity, Metro Public Health Department, Davidson County Juvenile Court, and more than 160 other organizations to get books into the hands of kids who need them. A branch of the Books for Nashville's Kids program, our Little Libraries program places collections of books into community spaces such as barbershops, laundromats, churches, after-school programs, and other spaces where access to books is limited.
---
Annual Books Distributed
2019: 117,671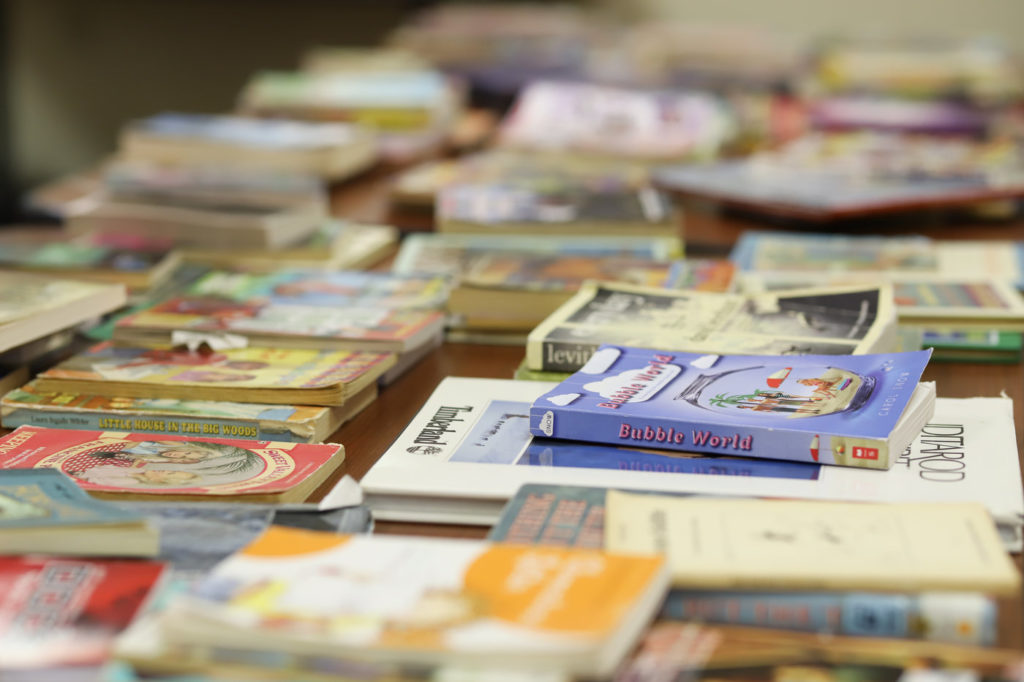 2018: 101,252
2017: 96,325
2016: 78,691
2015: 62,464
2014: 56,489
2013: 48,614
2012: 67,326
2011: 58,435
2010: 42,657
2009: 35,921
Photos © KPL Photography