Books for Nashville's Kids
Through our Books for Nashville's Kids (BFNK) book distribution program, Book'em provides a unique service to our Nashville community – providing thousands of books to organizations that serve underprivileged youth (ages 0-18). Book'em partners with Metro Nashville Public Schools, Habitat for Humanity, Metro Public Health Department, Davidson County Juvenile Court, and more than 150 organizations to get books into the hands of kids who need them.
If you serve economically disadvantaged youth in Davidson County and would like to request books, please visit our Request Support page for more information.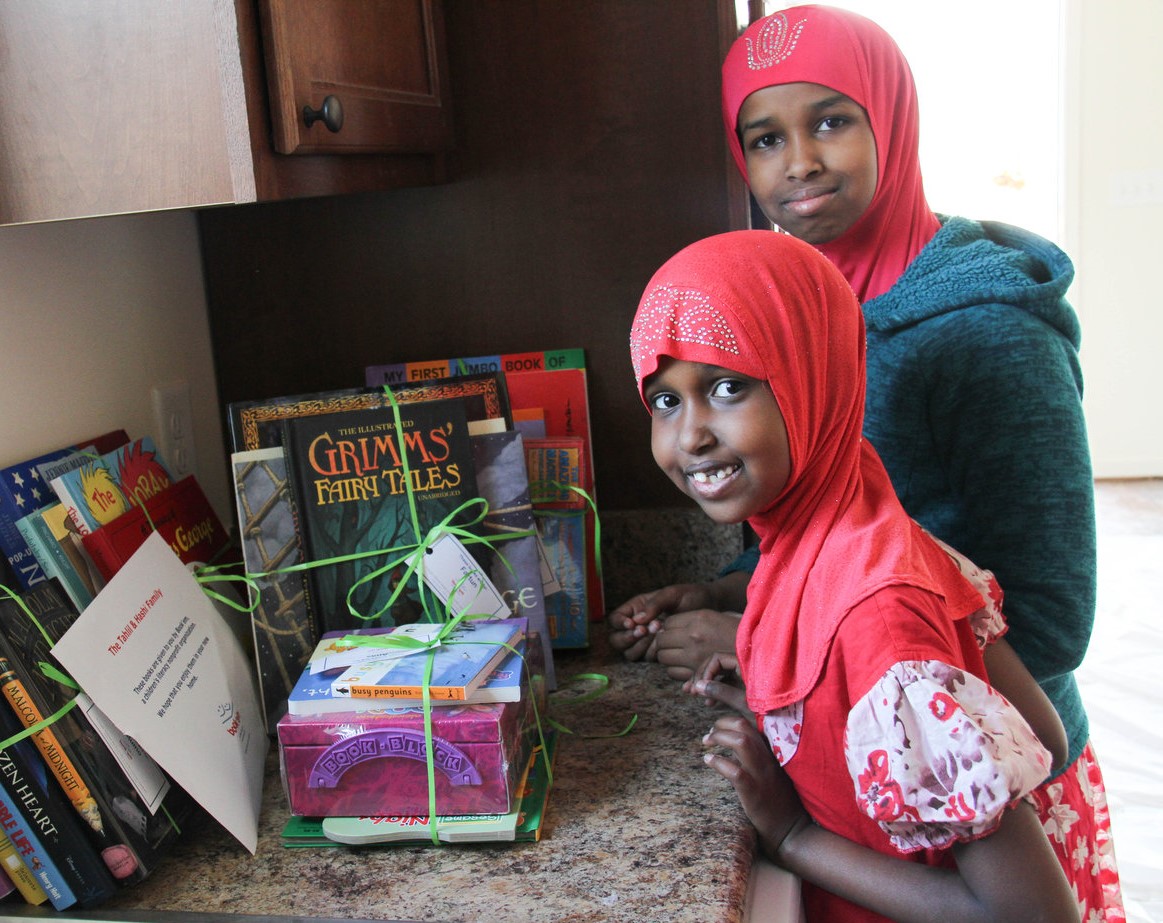 Habitat for Humanity Partnership
Book'em partners with Habitat for Humanity of Greater Nashville to provide books to children moving into their new homes. Books are handpicked, bundled, and personalized with a name tag before being taken to home dedication sites. When a new home is dedicated, every child in the household will find a book bundle waiting for them. It is our hope that these books will provide solace during a transitional time, and that having access to a home library will foster a love of reading in these families as a whole.
Little Libraries
Our Little Libraries program places collections of books into community spaces such as barbershops, laundromats, churches, daycares, healthcare facilities, after-school programs, and other spaces where access to books is limited. These libraries are tailored to contain relevant books for the children who visit each location, increasing the likelihood that they will find a book they are truly excited to read.
Book'em has placed more than 60 Little Libraries in Davidson County spaces so far, and we are always looking to grow. To learn more about the Little Libraries program or to request a library for your business or organization, please email books@bookem-kids.org.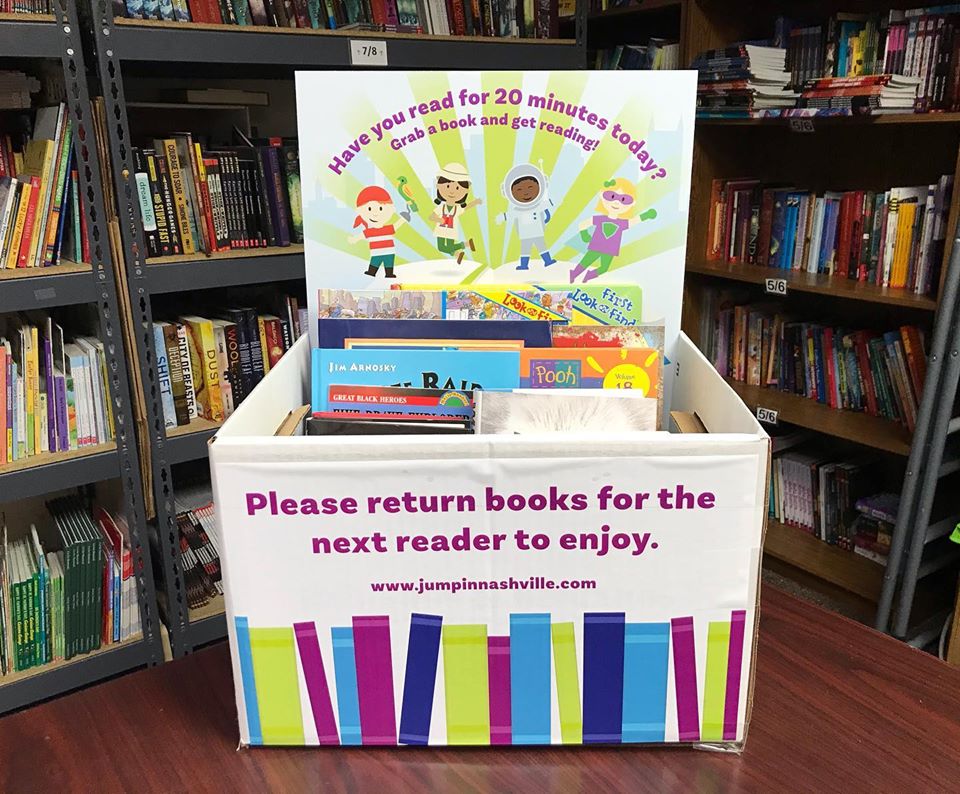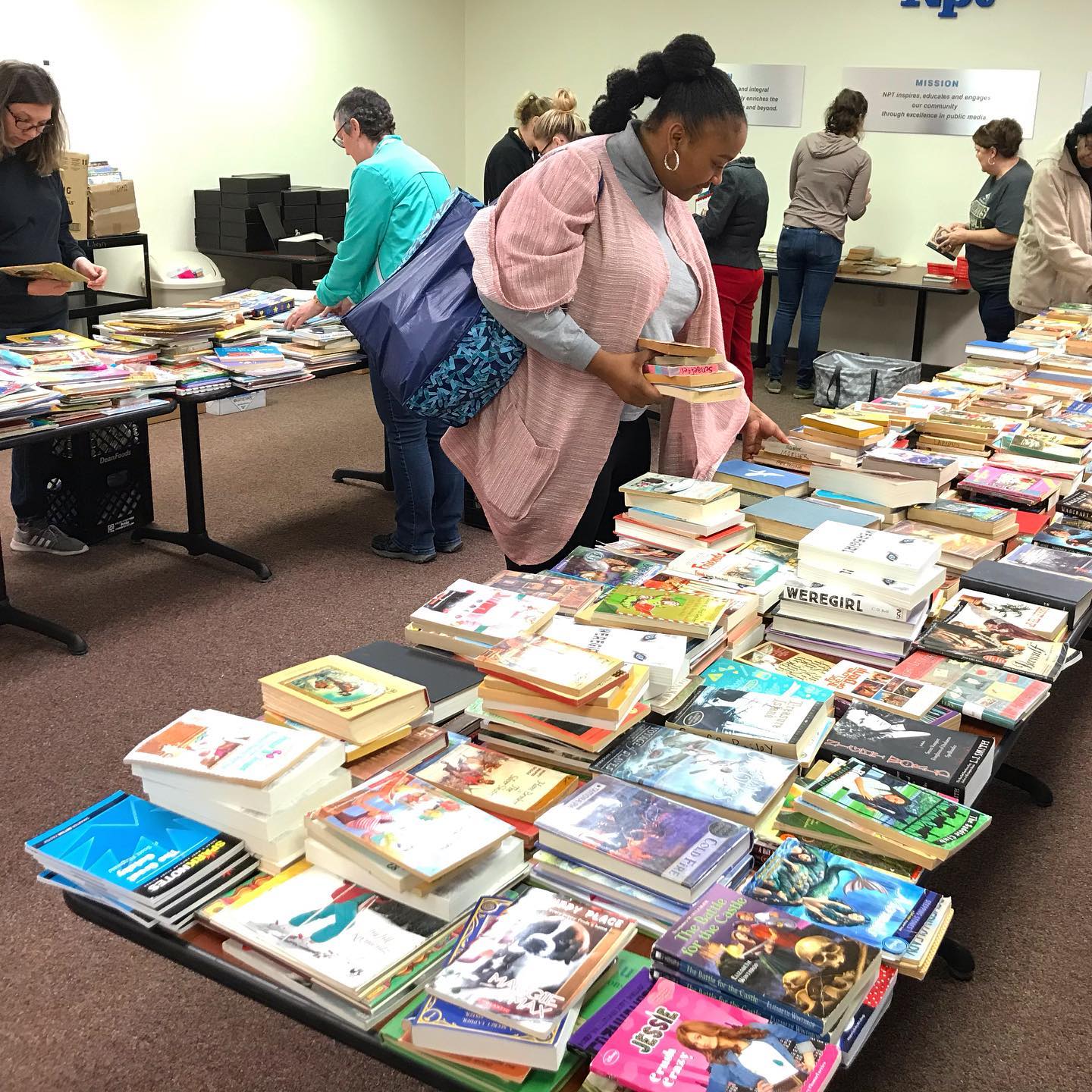 Used Book Giveaways
While the new and like-new books we receive are distributed through our regular book request program, we work to find homes for more well-loved books, too! Throughout the year, Book'em hosts Used Book Giveaway events to share thousands of used books with those who can use them. These giveaways are perfect for…
Classroom libraries, reading corners, or other spaces where books are meant to be read and returned.
Additional books beyond normal book request limitations. In order to reach as many children as possible, we limit requests to one book per child, 3x a year per organization. There is no limit on giveaway books, so this is a great way to add variety to a regular request.
Miscellaneous items like teacher resources, supplies, games & toys, adult-level books, and brand new overstock titles.
Books handpicked by you. While we do our best to include a variety of high-interest books in every request, no one knows the kids you serve like you do!