Volunteer with Book'em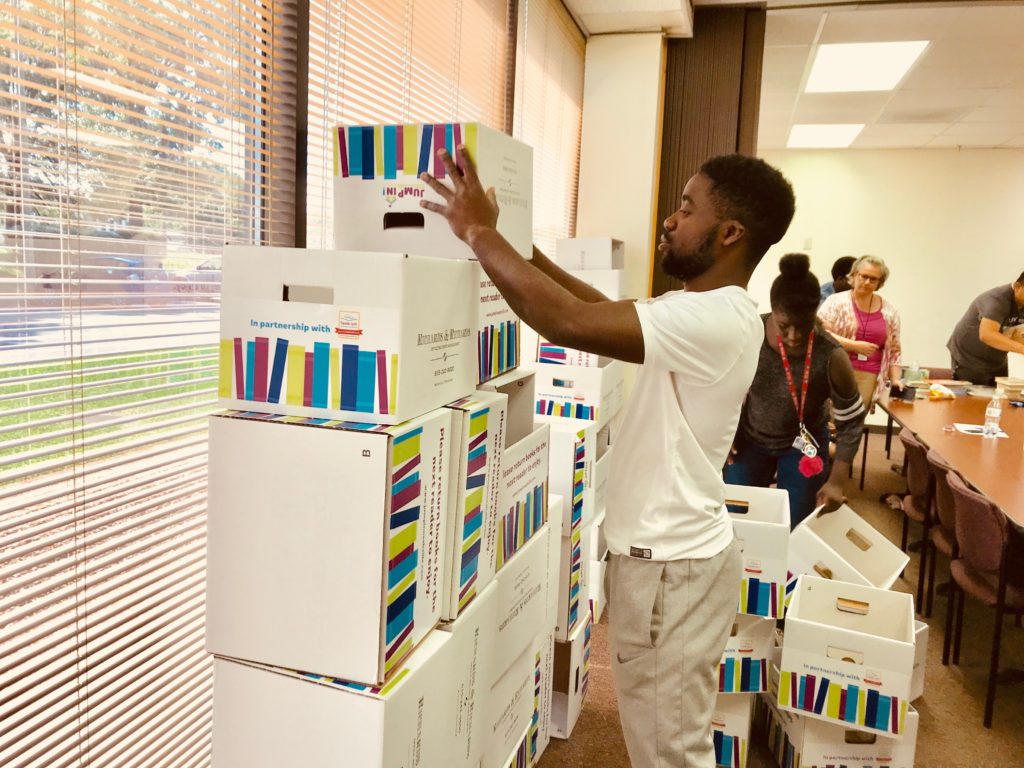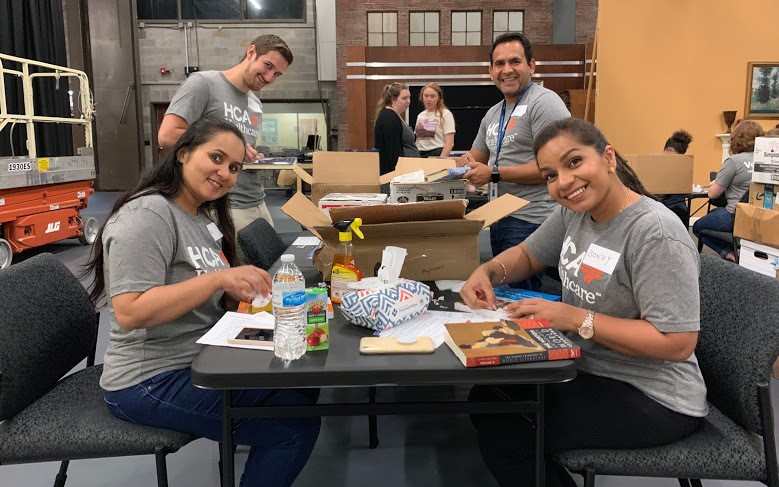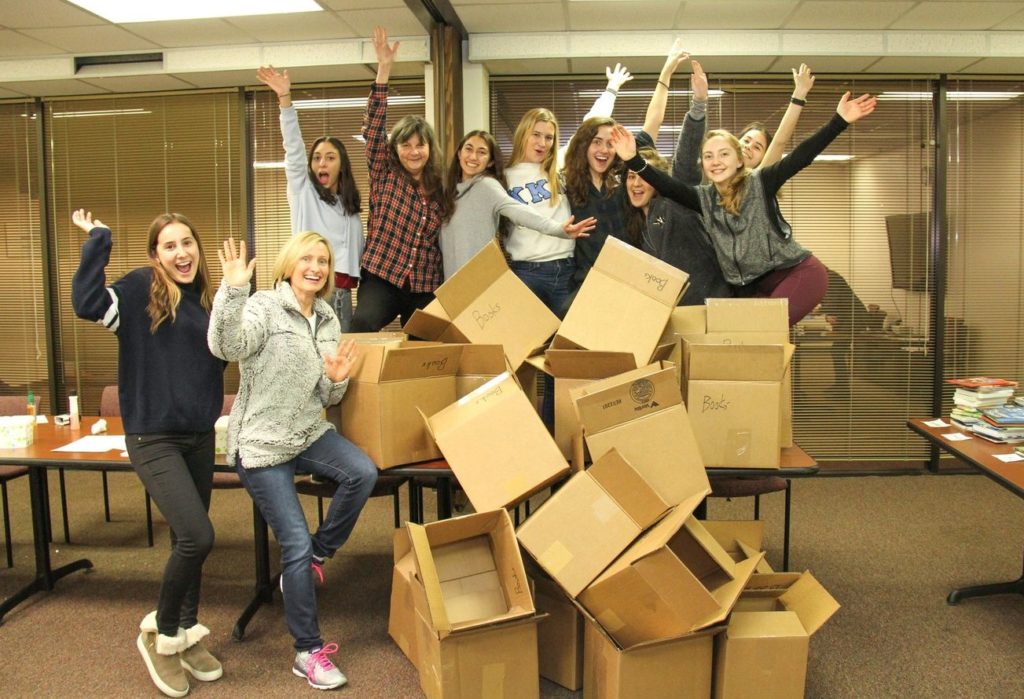 Our volunteers are our most valuable resource. Book'em has more than 300 volunteers who serve as reading role models in local elementary schools through the Nashville chapter of Reading Is Fundamental (RIF) and in early learning centers through our Ready for Reading program. Other volunteers help prepare books for distribution through our Books for Nashville's Kids program, help out in the office, and assist with special events.
We currently need volunteers who can help us process donated books. Please check out our volunteer signup calendar for available opportunities.
Research shows that access to books and reading aloud to children greatly increases their ability to learn to read. We need your help to make this possible! If you are interested in serving as a reading role model volunteer, please complete our Volunteer Application or email jocelyn@bookem-kids.org to learn more. If you are interested in processing book donations, filling book requests, delivering books, or volunteering in other ways, please complete our Volunteer Application. For group volunteer opportunities, please email Jocelyn at jocelyn@bookem-kids.org.