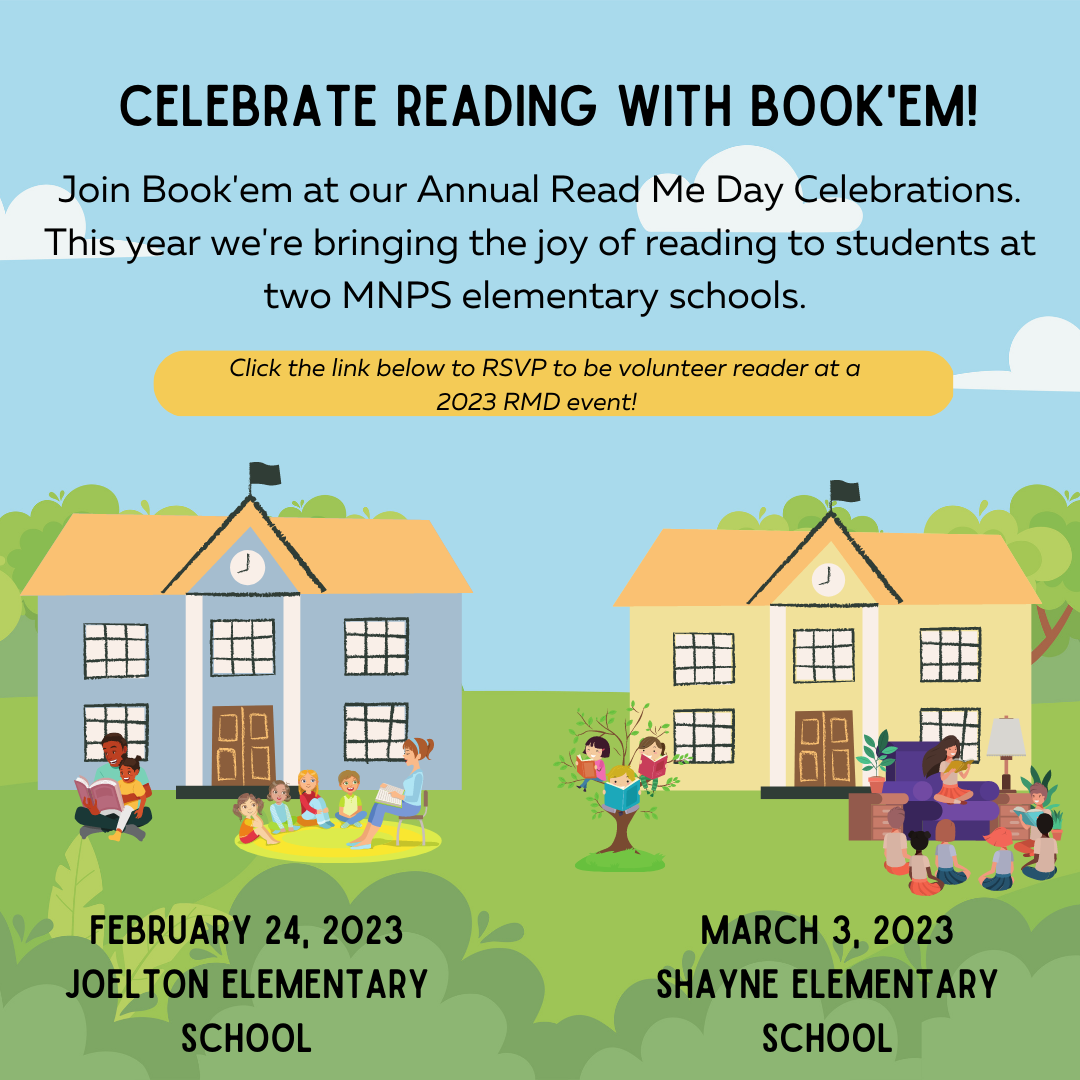 What is Read Me Day?
Read Me Day is an annual celebration of literacy hosted at Title I elementary schools to highlight the importance of books and reading, create a memorable literacy experience for children, and provide community-wide support for our local schools and students. Read Me Day events are organized in partnership with Metro Nashville Public Schools.
History: Read Me Day was started in 1986 by Frankie DeWees, a teacher at East Hickman Elementary School in Lyles, Tennessee, to celebrate the importance of reading. The event was called "Read Me Day" because students, teachers, and visiting readers were invited to wear a shirt, cap, or pin with a message on it so the children could "read the reader." Book'em has celebrated Read Me Day since 1990, growing the event from a single day into four celebrations hosted at different schools each year.
Past special guests include...
Public figures such as mayors, judges, school board representatives, and Nashville city council members
Mascots such as Gnash (Nashville Predators), Booster the Rooster (Nashville Sounds), & Mr. Commodore (Vanderbilt University)
Beloved characters such as Spiderman, Rey from Star Wars, & an array of Disney princesses (courtesy of The Wishes Foundation)
Entertainers such as cheerleading squads and The GameMaster
Hometown heroes & career role models such as police officers, construction workers, authors & illustrators, chefs, news anchors, meteorologists, and so many more!