Book Donation & Pickup Notice:
Book donation and pickup appointments are closed for the month of January as we prepare for our annual book inventory.
If you would like to request books, schedule a book donation, or donate books (anytime!) through our Amazon Charity List, please use the buttons below. 
For all other messages or questions, please email books@bookem-kids.org or give us a call at (615) 255-1820 and we'll be in touch as soon as possible.
Thank you for helping us bring more kids and books together in 2022!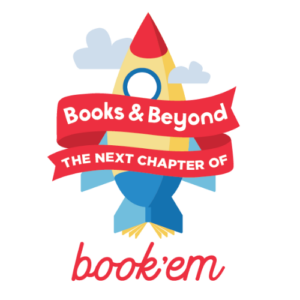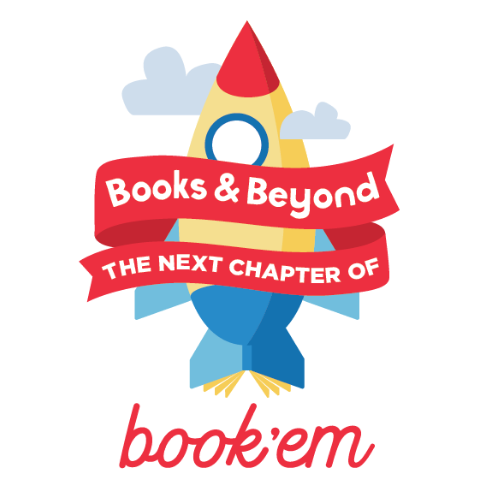 Help us enter our next chapter bringing even MORE kids and books together in 2022! There are lots of ways to support Book'em and our mission:
Give Money: Every $2.50 provides a book to a child in need. Donate through our website, via Venmo (@bookemkidsnash), or by mailing a check to Book'em, 161 Rains Ave. Nashville, TN 37203.
Give Books: Schedule an appointment to drop off new, like-new, or very gently used books in great condition for youth ages 0-18.
Give Time: Fill out our volunteer application to get involved with Book'em in the future, whether that's sorting books, reading to kids, or helping out at a special event.
Spread the Word!
Tell your friends, family, and co-workers about Book'em!
Comment, like, repost, or share any posts on our social media pages
Share that you supported Book'em on social media. You can also share our donation link to make giving even easier: https://bookem-kids.org/one-time-donation/
Book'em Chosen as Winner of People's Choice Leadership Award
Center for Nonprofit Management Salute to Excellence 2021
We are thrilled to be chosen as a winner of The Memorial Foundation People's Choice Leadership Award for our work bringing kids and books together throughout the pandemic. This award helps our work continue. Thank you to all who voted!
Books Distributed in 2021 YTD
Books Distributed in 2020
Books Distributed Since 1989
Book'em's mission is to create a more literate Nashville and ignite children's passion for reading through book ownership and enthusiastic volunteers. We envision a future in Nashville where all children own books and know first-hand the joy and value of reading.
Office Hours: Mon - Thurs: 9:00 AM to 5:00 PM
Donation & Pickup Hours: Mon-Wed-Thurs: 9:30 AM to 4:00 PM, Tues: 9:30 AM - 12:30 PM
Please call (615) 255-1820 to schedule a donation time, or you can choose a time online here!
Book'em   •   161 Rains Ave. Nashville, TN 37203   •   (615) 255-1820