Book'em is thrilled to share that The Black Book Project (TBBP) is now a separate 501c3 nonprofit organization. While the initial focus of TBBP was to raise awareness about the need for books that showcase Black characters and to increase donations of those types of books to Book'em, it has grown to focus on needs in Nashville and beyond.
Book'em's commitment to providing books that showcase diversity to young people in Davidson County remains a priority. If you would like to donate books to Book'em, please consider the diversity of the youth that we serve in Nashville as you identify books to give.
If you would like to make a monetary donation to Book'em, so that we can purchase more books that showcase diversity, especially racial and ethnic minorities, please consider doing so. Just note that you would like Book'em to purchase books that showcase diversity when you make your monetary donation. 
If you would like to know more about The Black Book Project's new status and mission, please visit their website at theblackbookproject.org.
We wish TBBP continued success and look forward to partnering with them on specific local projects in the future.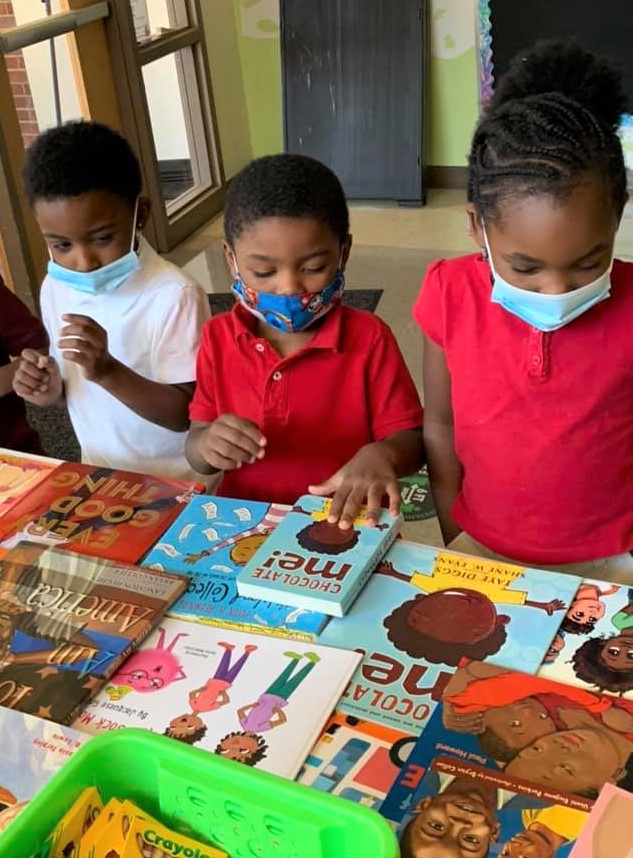 How did the Black Book Project Start?
Meredith McKinney was a Book'em board member and volunteer, Metro Schools employee, and mother who noticed the urgent need for diverse representation in children's literature. In response, she launched the Black Book Project in April 2020 to collect books featuring Black characters for children who would otherwise not have access to books that represent them. The goal to collect 500 books by the end of February 2021was quickly exceeded, and over 1,000 books had been donated as of March 2021. The Black Book Project continued to be part of Book'em until February 2023, when it was established as a separate nonprofit entity with its own board of directors. While part of Book'em, TBBP brought in over 7,700 books that showcased Black characters that are now part of home libraries throughout Nashville, Davidson County.
The Black Book Project in the media:
The Black Book Project on PBS
Meredith McKinney and The Black Book Project were featured in an episode of the new PBS series, "American Anthems" on July 22nd, 2022. View the press release to learn more or click the button below to view the episode in its entirety!